The NetSuite ERP system is considered a leading cloud ERP system, thanks to its organizational resource management capabilities and its impressive sales. NetSuite provides full management and integration with sales, marketing, and service processes, and includes a set of built-in solutions that require no integration, at all!
NetSuite's comprehensive cloud solution package includes: unified financial management of all companies, customer management, supplier management, full purchasing management, inventory and production process management, project management, human capital management, supply chain management, management of multiple companies, and more.
The NetSuite ERP system is updated twice a year, and couples together high levels of consolidation and investigative capabilities. The system enables secure access – anytime and from anywhere – savings on IT costs and computer maintenance and dashboard upgrade needs, is customized to the requirements of various professionals within an organization, and more.
NetSuite ERP is tailored to the needs of companies in many fields, including high-tech, finance, services, industry, and others. It is purpose-built to meet the many demands within organizations, such as those linked to dealing with multiple countries, companies, currencies, accounting books, and languages, as well as those pertaining to technical requirements, such as backups and DRP.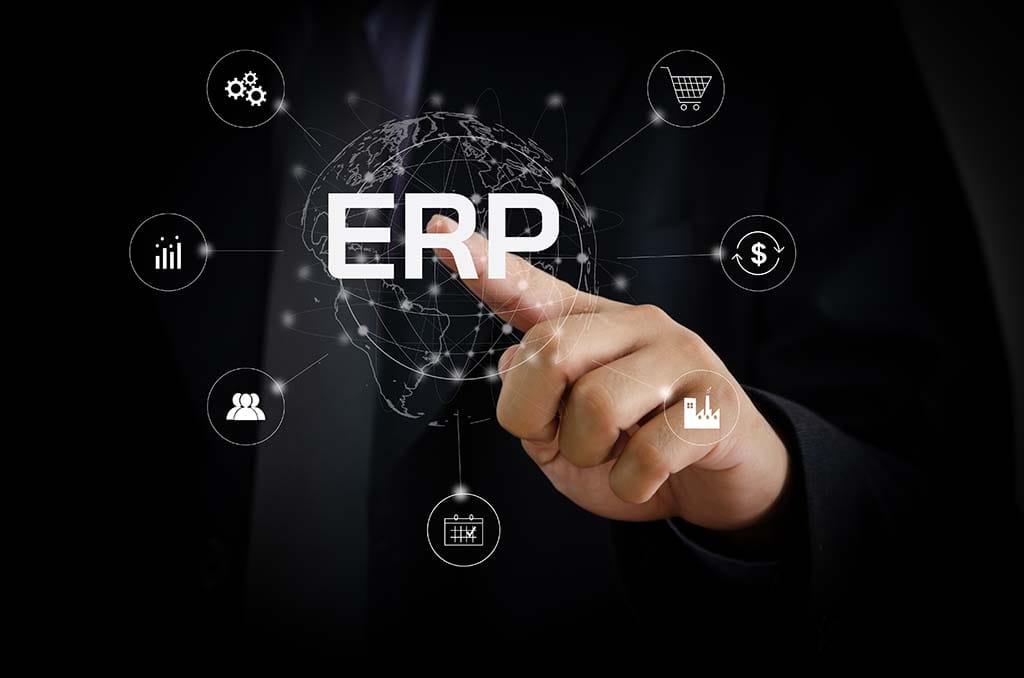 Our Expertise in NetSuite ERP
NetCloud, a Yael Group subsidiary, is the official NetSuite representative in Israel, employing top experts in the fields of information systems and cloud ERP. NetCloud provides its customers with consulting and guidance on selecting the most suitable solution, together with high assimilation capabilities and knowledge in Israeli localization, in accordance with legal and market demands. The company is committed to meeting deadlines, providing professional support around the clock, and fully guaranteed work, through to the end of the assimilation process.
The company's implementation and assimilation services integrate vast practical knowledge and deep familiarity with innovative technologies – from the identification of requirements, through dedicated development, and to the implementation and integration of additional systems. NetCloud is a leader in formulating, implementing, and assimilating IT strategies for the wide variety of ERP technologies that exist in today's market. NetCloud's ERP experts possess unique management capabilities and a keen understanding of business processes. They work with fixed methodologies, and allow their extensive experience to guide their way towards every IT project's success. The company provides a full service package that meets all of its customers' computational needs, as pertaining to information systems, with the entire team and its senior management working together, in the projects' best interests.
NetCloud's Israel Localization Solution
Our Localization Solution, specially built for and approved by NetSuite, has transformed the system into one of Israel's leading account management systems that meets all of the Tax Authority's requirements and policies – and more – including VAT reports, tax deduction reports, etc.
Built-in Purchasing and Order Management Solution
NetCloud's Purchasing and Order Management Solution is implemented within NetSuite's environment, and is extremely easy to use.
The solution enables quicker and more transparent supplier management – without requiring any faxing or endless phone calls – via a digital form that's automatically sent to the system, purchase order approval management that follows organizational hierarchy, task completion approval, work hour approval, and the ability to set temporary replacements for fixed times, to prevent unnecessary delays.
The system's appointed "approver" can approve or reject any deviations in the account, and closely control any budgetary irregularities. Additionally, the system provides access to an email account for the purpose of approving or rejecting processes, without requiring NetSuite licensing, offering comfortable use, when exchanging currencies.
Budget Monitoring & Management
NetCloud's Budget Monitoring and Management Solution enables the data to be presented in a way that empowers budget-related insights to be reached, in real-time and during any stage of the purchasing process. The solution helps improve the management of purchasing budgets, enables the generation of quick and smart purchasing approval, allows for close control over organizations' budgets, and reduces deviations, thanks to improved expense monitoring, performed in real-time, as well as the ability to block purchases.
The Budget Monitoring and Management Solution can help you gain a better and faster understanding of the factors that presently and could potentially influence your financial deals.
The solution is intuitive and easy to use. Its implementation is quick and simple.
Payment Collection Solution
NetCloud's Payment Collection Solution allows organizations to send out automatic payment requests; reminders to customers a few days before the invoice is due, together with the invoice and collection letters, based on the pre-determined payment level and the attached declaration. The solution supports multiple languages, and adapts itself to every subsidiary and its language.
Simple Revenue Recognition
NetCloud's Revenue Recognition solution automates the company's revenue flow, thanks to the use of a local, advanced package that includes: automated logging of revenues, recognition of revenues based on tax receipts and credit notes, the ability to log invoices/credit notes to the automatically generated revenue log, the use of NetSuite's built-in functionalities to prevent revenue diversification, the presentation of data in real-time, and a fast and simple implementation.
Document Scanning Solution
NetCloud's Document Scanning Solution enables documents to be scanned straight into NetSuite with speed, ease, and efficiency. Scanned documents can then be automatically linked to the record that appears on the NetSuite screen, at any given time.
All of the documents are cataloged according to their relevant record and stored in the cloud. All you need is a scanner that's connected to a computer. With the press of a button, the system will scan and upload the documents to NetSuite. The solution eliminates document disarray and makes it easier for documents to be found and retrieved, as soon as they're needed.
Digital Signature Solution
Every business needs a quick and high-quality digital signature verification solution. But only a solution that's embedded within your system is able to provide you with the identity protection capabilities that today's digital world requires. NetCloud's Digital Signature Solution enables verified and secured electronic signatures to be made.
The solution is embedded within the NetSuite system itself, provides flexibility and a high level of identity protection, saves on tons of paper, and shortens the time spent signing off various activities requiring your permission.
NetCloud's Advanced Integration Tool
NetCloud's Integration Solution enables integration with third party systems outside of NetSuite's offering.
The integration of Yael Group's integration capabilities with the Group's knowledge center and specialization on interfacing technologies can provide you with the full solution you need to interface with external systems, while holding on to a comprehensive, integration viewpoint, agility, and the ability to manage your business processes, throughout the integration process.
Advanced Inventory Management: Serial Numbers History Screen
NetCloud's Inventory Management Solution enables you to view a screen that includes your organization's entire inventory history, as well as advanced inventory adjustment for an extremely large amount of items, all at once.
Intercompany Bundle/Logistic+
NetCloud's solution for intercompany integration enables organizations to connect suppliers to customers, produce purchase and customer invoices in currencies other than the requesting/producing company's main currency, perform intercompany returns just like intercompany sales, and deploy automatic GL Impact commands, including IN Transit commands.
Bank Statement Upload (to NetSuite) Solution
This solution enables bank statements to be uploaded from any of Israel's banks and 120 banks across the globe, directly to NetSuite. The process is completely automated and takes place behind the scenes, each morning, before the start of the work day. In doing so, much manual and cumbersome work is prevented, saving precious time and contributing to the Finance department's efficiency.